Tofu Scramble holds a warm spot in my heart. This simple dish is tasty and pleasing to the palette.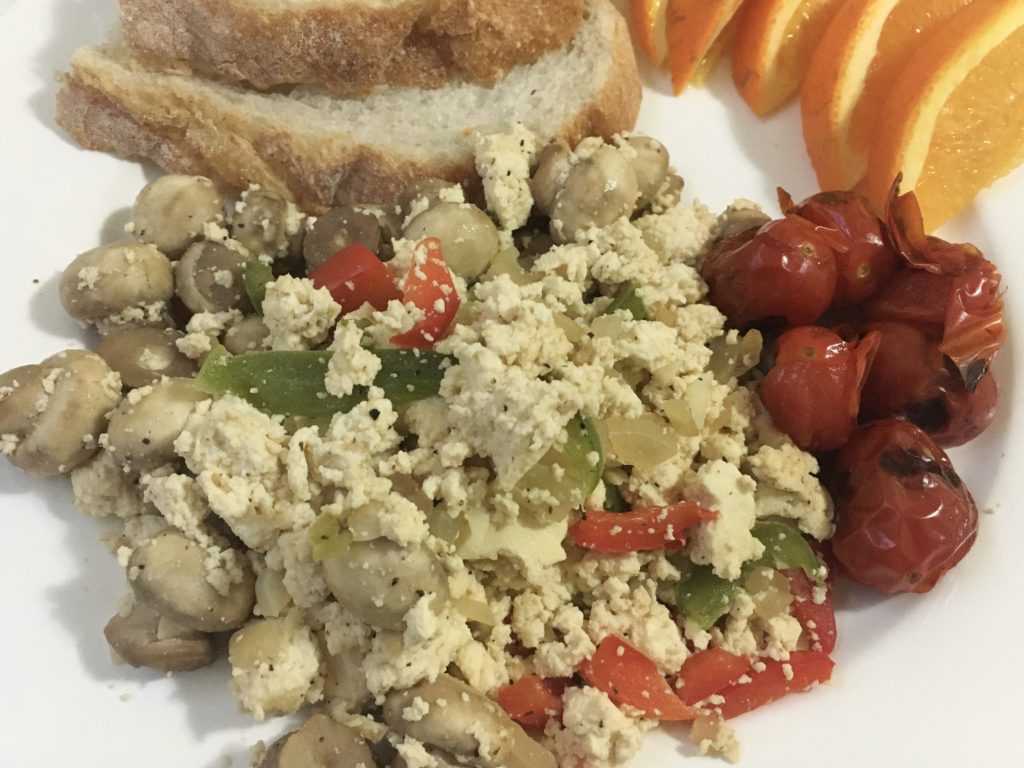 Heat a small pan and start to cook tomatoes. mixing often *Tomatoes will char that's ok, do not add water or think they're burning, just move them around until your desired tenderness.* Set aside.

In a frying pan add peppers, onions, and mushrooms. cook for about 3 minutes. or until onions start to turn translucent. (use water if necessary but mushrooms and peppers should release their own so sticking shouldn't be an issue.)

Add garlic. cook for another minute.

Crumble tofu in, and add spices. mix together and cook for another 5 minutes

Once everything is combined and heated. serve Hot with Tomatoes, Bread/toast, and oranges.